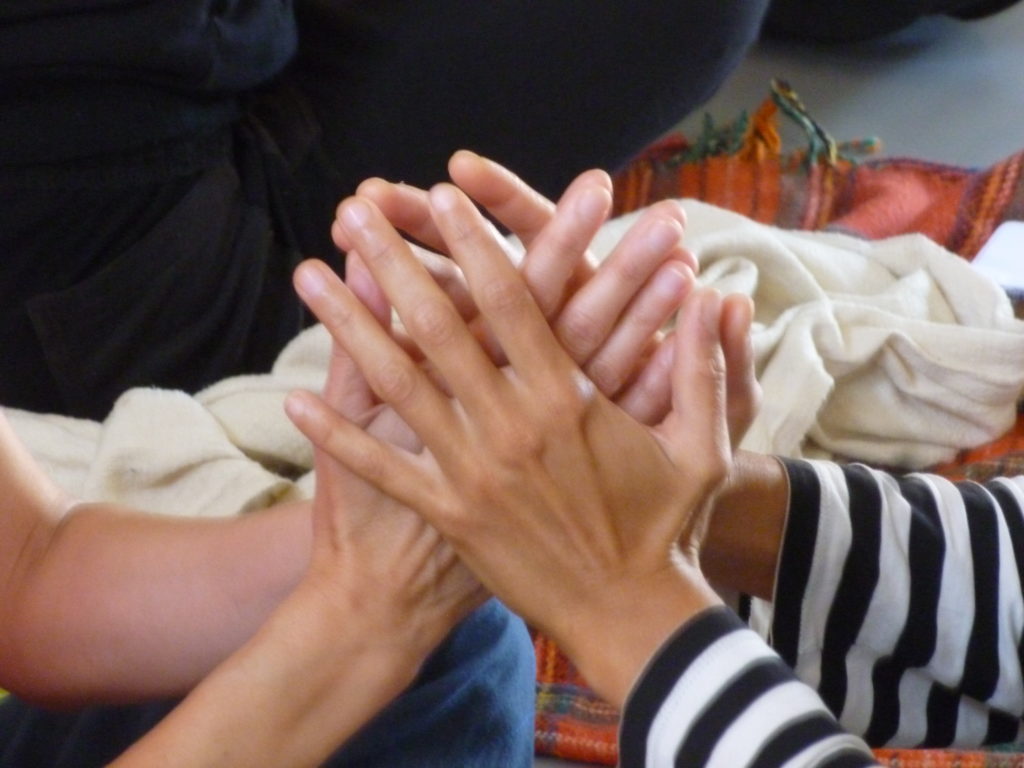 We feel drawn to convey via intimate, and particular encounters,
focusing on specific and personal inquiries, to enhance your uniqueness,
and help you reveal your singular creative path.
With that intention, we chose to offer a frame for individual,
semi-individual or small group sessions,
enabling more autonomy and authenticity in relation to time/space/process.»
Concretely: you solicit our accompaniment for the modality you feel inspired by
– Bodywork, Myofascia Breathing, Motional, Authentic Movement, Meditation, Chi Kung & Samãna Yoga –
and together we set a time/frequency frame.
From love, with love
---
RATES:
Single session: 45€-65€ (individual), 70€-90€ (semi-individual for max 3 pers), 100€-120€ (groups for max. 12 pers.)
Monthly engagement (4 sessions): 60€/month (individual), 90€/month (semi-individual for max. 3 pers.), 140€/month (groups of max. 12 pers.)
Duration of a session: min. 1h max. 2h.
---
CONTACT:
chardonlou@gmail.com // + 351 910 518 101