… consciousness in movement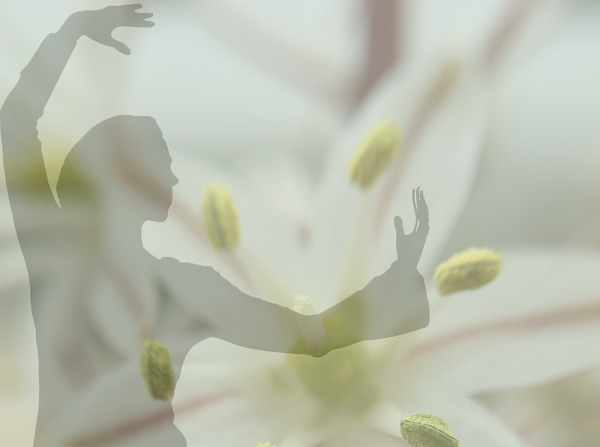 Qi Gong literally means guiding and cultivating energy through breath. It is the art of conscious and active movement.
My approach to Qi Gong takes its source in the contemporary form developed by Dirk Oellibrandt Meridian Chi Kung, the ancient form Primordial Qi Gong, and Wu Ji Zhan Zhuang Qi Gong (Qi Gong of Inner Verticality).
The practice takes place in the heart of the natural frame of Alentejo.
Establishing our breath into a precise and resilient alignment, anchoring our awareness into the subtleties of the self in relation to (its) wholeness, we will explore a powerful set of movements relating to the 5 Taoist elements (Metal, Earth, Fire, Water, and Wood),
enhancing balance and flow in our meridians, harmony in our organic physiology,
strengthening our tendons, muscles, and bones and awakening the unity of nature within and around ourselves.
By consciously moving we enable our potential to root deeper into the self and animate our profound source of vitality.
The movements are structured in such a way that everyone can practice them in full respect to their physical abilities.
---
After a long and intense professional career as a dancer and performer, Louise Chardon
develops further her life path through somatic practices enhancing spiritual growth and self-inquiry.
For more than 30 years, she dedicates herself to the study of being (in) motion.
She specialized in listening to the profound sensitivity of the self
and how our subconscious manifests into our embodied nature.
She mainly applies her researches to her visual and performative art
and shares it through her pedagogic and therapeutic approaches
which she defines as Embodied Philosophy & Energetic Physiology.
Louise is a certified Body-Mind Centering® Practitioner.
She embodies Chi Kung, Tuina, Biodynamic Craniosacral Therapy, Feldenkrais,
Alexander Technique, Authentic Movement and Yoga for more than 20 years.
---
A Mandorla / Monte do Carvalhosinho
https://goo.gl/maps/qUbM7JvcrdnBuYq5A
Thursdays at 5pm
12€/session or 40€/month
Sessions are in English, with possible translation to Portuguese, French or Dutch
info & registration: chardon.lou(@)gmail.com / +351 91 051 81 01 (Telegram & WhatsApp)