… experience yourself in broader terms…
… remember instants when you revolved your mind,
when you experienced the flow of life beyond the limitation of your identity…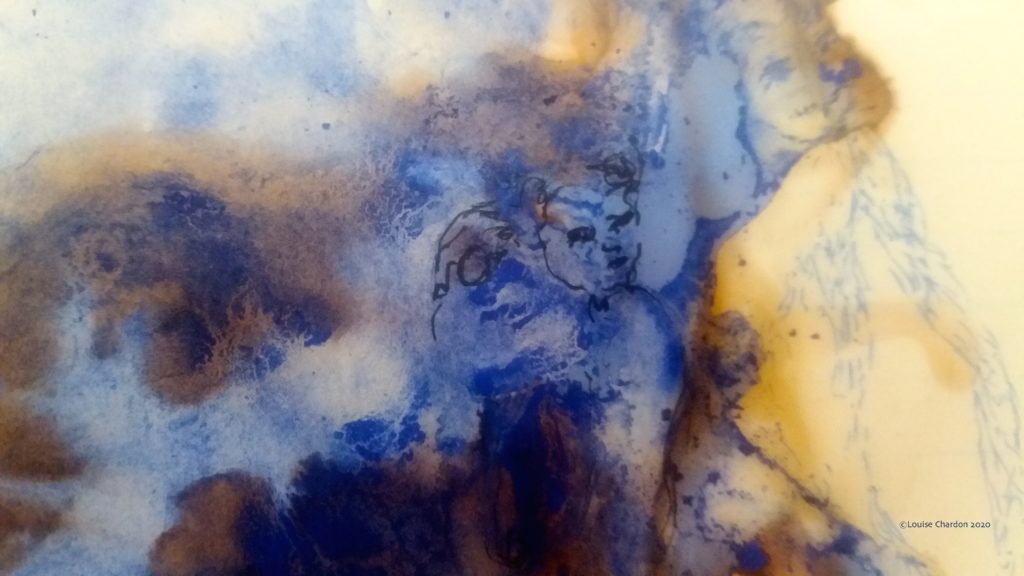 We move in the realm of creativity when we render ourselves to a vaster and deeper understanding of what is.
When we are ready to shift our point of view and enlarge our field of conception.
Creativity doesn't intend to be definable.
Its nature is the freedom of its expression, its non-judgmental power,
and the versatility of its realities.
The rise of inspiration is a burst of vitality, anchored in the moment,
and in the movements of our heart and soul.
Most essential: creative potency emerges from safe,
attentive, nurtured, and welcoming environment.
---
Through this offer, we aim to generate a field of trust, welcoming the self in its authentic and uninhibited nature, a relational field based on honesty and humility towards what is. A simple and essential frame to be shared and animated by our presence, in which we intend to convey our imagination from our embodied processes, from what we feel, desire, and experience. A frame addressed to whom wishes to boost her/his taste for artistic unfolding.
Each one of us co-creates this field of potentiality, so that we become an integrative part of a togetherness, simultaneously nurturing and being nurtured by the fertility of a weaved unity.

Listening, being, suspending, pausing, absorbing, witnessing, dreaming as concrete acts, and pathways to our creative dynamics.

Weaving Creativity is a multidisciplinary laboratory, an offer to artists/researchers in performative, somatic, and visual arts.

We propose a frame, a space, witnessing, accompaniment, and support to enhance your creative process and artistic research.
---
How?
Each day will unfold organically with an attentive care given to your particular need/interest. The intention is to open the day with an embodied practice (Motional, Myofascia Breathing, Yoga, or Chi Kung), and integrative moments through meditation and/or Authentic Movement will take place when wished.
The major part of the days will be dedicated to your personal creative process and research, individually, in reflection with the others, and with my accompaniment. If certain topics require specific study or attention, we'll organize time/space/means to answer those needs.
This offer is embedded in a peaceful natural environment.
---
Addressed to whom…
… wishes to encounter oneself more deeply
… is looking for a serene environment to nurture his imaginative flow
… wishes to meet support in connecting with his/her artistic potential
… is in a quest for a more holistic vision on creativity
… wishes to enrich & renew his/her creative patterns
… is in a quest for building ways to nurture, relate, share, and be inspired
---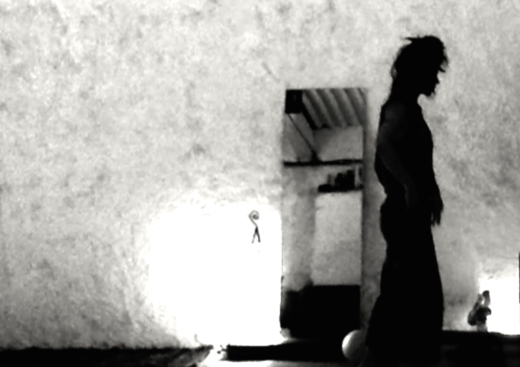 With…
Louise Chardon dedicates her life to dance and the study of the being in movement for over 30 years. Graduated from the Paris Conservatory, she first developed as a dancer in main companies (National Ballet of Canada, Royal Ballet of Flanders, Batsheva Dance Company, Plan-K/Charleroi Danses) and with independent choreographers (Andy Degroat, Eddy Malhem, Frederic Lescure, Anya Hempel, Felix Ruckert, Ugo Dehaes), before engaging in her own creative process. In 2007, with Luk Van den Dries she founded AndWhatBeside(s)Death and the CarWash Theater, a platform and a location for the development of performative arts (Antwerp, Belgium). Together they created the following productions: Ay¨n, Sensorama, I-less-ness, Lab-Project, Vortex, Fenestra Ovalis, W∞M, Clair-Obscur.
For the past 10 years, she's specialised in the deep sensitive abilities of the being and how its subconscious expresses through movement. She mainly applies her researches to her performative oeuvre and shares it through her pedagogic and therapeutic approach which she defines as Embodied Philosophy & Energetic Physiology. She also elaborates a choreographic language she names Motional which expresses as a movement and as a pictural practice/language.
Louise is recognised by the French National Education as a contemporary dance teacher (DE) and is a Certified Practitioner in Body-Mind Centering® and embodies Chi Kung, Yoga, Authentic Movement, Contact Impro since more than 20 years.
---
Where?
A Mandorla is a place for creation and artistic transformation. People with a creative imagination can work here in the midst of nature, which is perhaps the most creative of us all. The sedimentation of the rock with all the color nuances between rust and grey, the organic patterns in the wood drawn by the trees, the rotation of the trunk towards the light, but of course also the incredible brightness in Portugal and the magical cloud formations on the heaven …. enough inspiration for people with an artist's soul!
We have the availability to receive maximum 7 persons in rooms of maximum 3 beds, and a working space of 70m2, plus an access to the natural environment of our land, 33 hectares of medronho and cork trees, a lake and a swimming pool.
---
Contribution:
40€-80€/day/person – includes accommodation, accompanied practice + access to the working space, land, lake, swimming pool.
excludes travel/transportation, food
limited to 7 participants

if you need information/advice to organize your travel, do not hesitate to contact us.
---
Info & Registration: chardon.lou(@)gmail.com // + 351 910 518 101 (Telegram & WhatsApp)