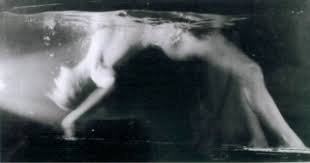 Motional is a research in motion which aims to animate, nurture and heal the subtle body. It is a bed of meditative motions embodying natural patterns and addressing the most physical as well as the most etheric sheath of the self.
My actual approach to the self in motion considers movement and body as a sensitive landscape, dived into the realm of our earthily introjected beings. I relate to the motional body by entering the fluid resonances containing and contained in us, by rooting in the ground of breath and by following the growth of spiraling dynamics through connectivity, from the depth of the bones to the surface of the skin and beyond. Motional is a profound movement practice which intensifies physical engagement and explores emotional and creative potentials in motion.
By guiding motion through the fibers of our tissues we allow our reflective and somatic intelligence to watch movement lead us to present/presence. The balance between active and passive engagement transforms our mindfulness into an encompassing witness. This way, we create mobility with resistance so that the point of balance between known and unknown can be met by our perception.
These are few lines of vision contained in Motional. The substance of Motional is mainly drawn from 4 somatic practices: Body-Mind Centering, Chi Kung, Yoga and Authentic Movement. Motional exists as a contemporary, creative, choreographic expression at the crosspoint of these actual and ancestral somatic practices.
I wish Motional to embrace the self in its holistic and cosmic dimensions and to animate and attune our vibrancy and potency in resonance with the wholeness.
This research is an ongoing process, a pool for remembrance and offspring.
I orient the developmental process of Motional towards the manifestation of a healthy and resourcing movement practice. Motional, as a philosophy of embodiment, is equally dedicated to students in art, with or without handicap, art pedagogues and more generally to all movement/life lovers. ©Louise Chardon 2014-2020
Info & programming: info@amandorla.pt