Choreographic Language – Fridays from 10:00 to 13:00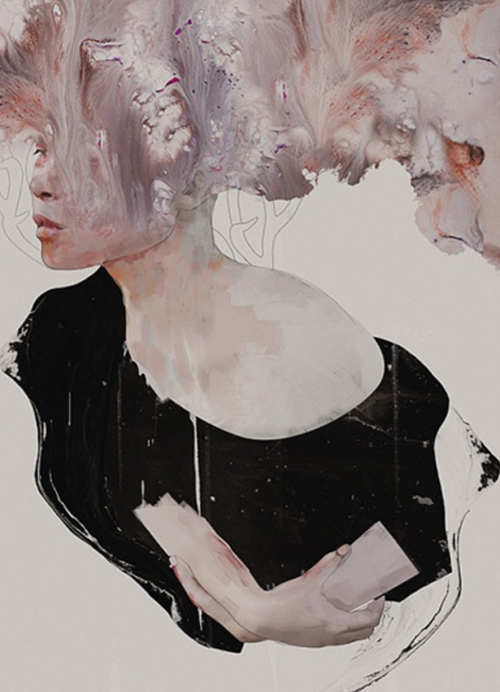 … gentle and cruel trans, between earth and sky, angels devouring demons,
demons devoted to angels.
Motion, the transformation of all things, nothing is born, nothing dies,
a continuum of transmutations, eternal and impermanent.
Angels in the cells… tonal modulations… transparent and etheric…
opaque and solid… golden skins, argent skies…
the journey of our bones into the memories of our lives…
embryonic vibrations…
a release in movement and its echo in neutral relocation…
A tender painting to the sky, a crying song to the earth,
a shamanic ritual descending into what never settles and never is.
Entwined sensitivities and organic visions,
a shamanistic practice that captures the manifested from heaven and earth,
possessing them in order to sublime harmony, to merge into oneness.
---
Motional is research in motion which aims to animate, nurture, and heal the subtle body.
It is a bed of meditative motions embodying natural patterns and
addressing the most physical as well as the most etheric sheath of the self.
My actual approach to the self considers movement and body as a sensitive landscape,
dived into the realm of our earthily introjected beings.
I relate to the motional body by entering the resonances containing
and contained in us, by rooting in the ground of breath and by following
the growth of spiral dynamics through connectivity,
from the depth of the bones to the surface of the skin and beyond.
Motional is a profound movement practice that intensifies physical engagement
and explores emotional, spiritual, and creative potentials.
By guiding motion through the fibers of our tissues
we allow our reflective and somatic intelligence to watch movement lead us to present/presence.
The balance between active/passive engagement transforms our mindfulness into an encompassing witnessing.
This way, we enter motion with resilience so that the point of balance between known and unknown can be met and unfold.
Motional exists as an embodied poetry at the cross-point of ancestral and actual somatic practices.
Motional embraces the self in its holistic and cosmic dimensions and attune our vibrancy and potency in resonance with the wholeness.
This research is an ongoing process, a pool for remembrance and offspring.
I orient the developmental process of Motional towards the manifestation of a healthy and resourcing movement practice.
Motional, as an embodied philosophy, is dedicated to any being interested in the body-knowledge,
physical creativity, and cellular/collective awareness.
☆♡☆ may we be motional ☆♡☆
---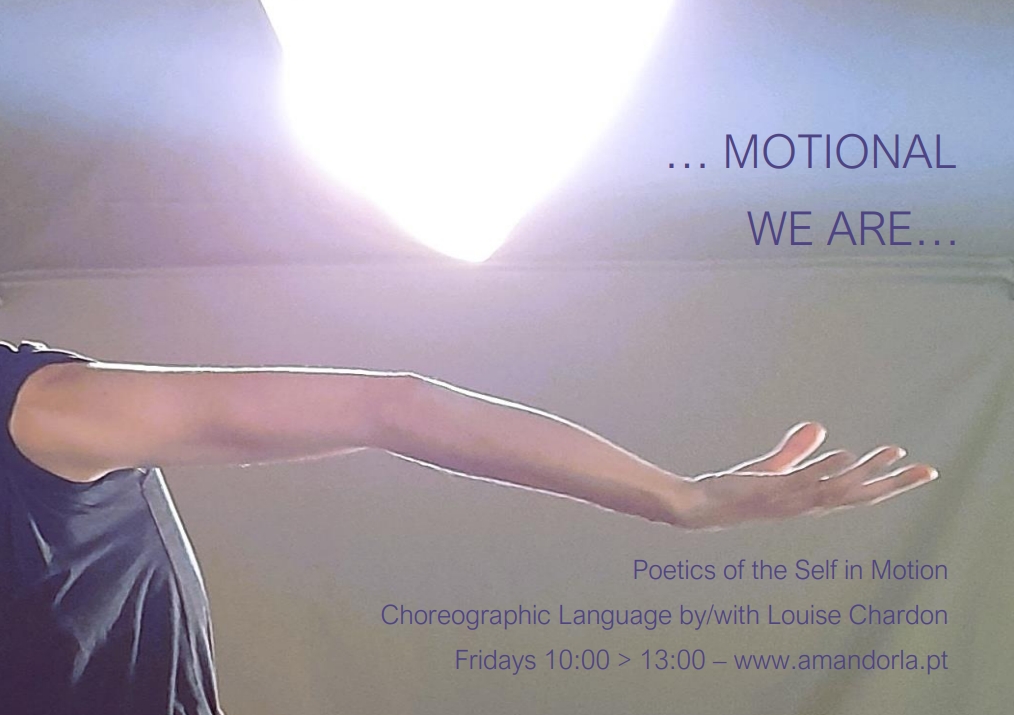 After a long and intense professional career as a dancer and performer, Louise Chardon (Lou)
develops further her life path through somatic practices enhancing spiritual growth and self-inquiry.
For more than 30 years, she dedicates herself to the study of being (in) motion.
She specialized in listening to the profound sensitivity of the self and how our subconscious manifests into our embodied nature.
She mainly applies her researches to her visual and performative art and shares it through her pedagogic and therapeutic approaches
which she defines as Embodied Philosophy & Energetic Physiology.
Louise is a certified Body-Mind Centering® Practitioner.
She embodies Chi Kung, Tuina, Biodynamic Craniosacral Therapy, Feldenkrais,
Alexander Technique, Authentic Movement and Yoga for more than 20 years.
---
Contribution: sliding scale 12€ < 20€/session – 40€ < 60€/month
---
info & registration: chardon.lou(@)gmail.com / +351 91 051 81 01 (Telegram & WhatsApp)
---
Location: A Mandorla / Monte do Carvalhosinho https://goo.gl/maps/qUbM7JvcrdnBuYq5A