… INSPIRED IN MOVEMENT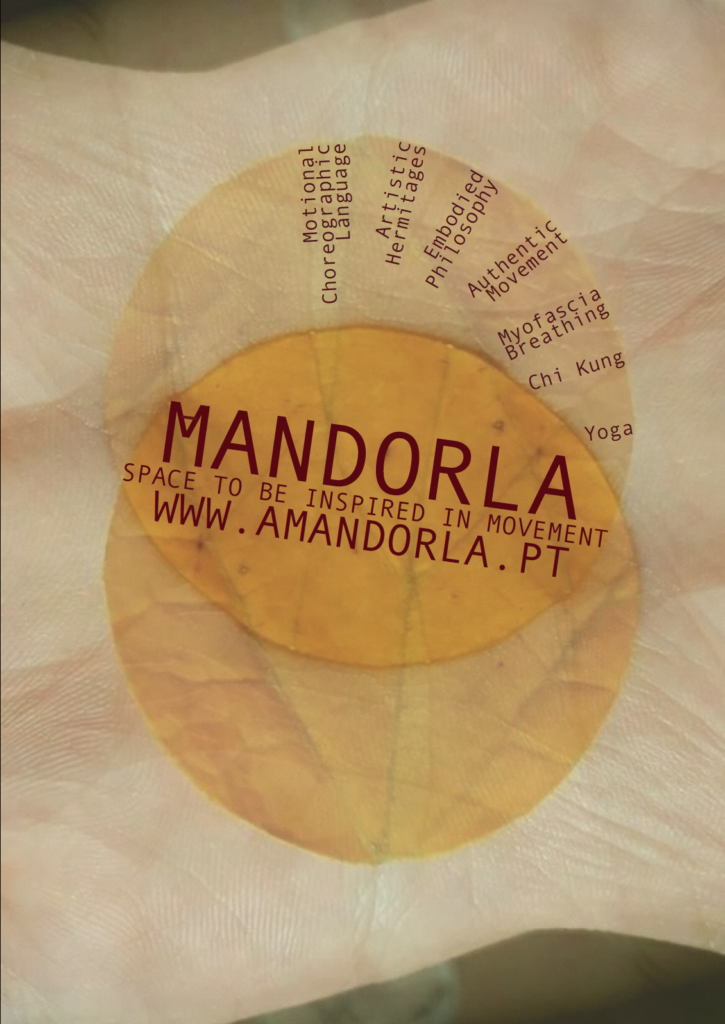 A Mandorla is a space to be, to be in phase with the true power of yourself. Tuning to this power requests grounding, gentle yield to complete tranquility, absolute contemplation for what is ready to manifests. A space to be receptive to our creative potential and to let patiently the life within unfold. A Mandorla offers a vastness of authentic nature gifted and given to welcome harmony. The many wild plants, The countless flowers, and especially the mighty cork oaks show what it means to be: to be with the music of the wind, the rhythm of the water, the songs of the birds, with the light of the moon and the warmth of the sun, with the consistency of slow growth, and the balanced tempo of the seasons.
Entering a new decade, we are drawn to convey via intimate, and direct encounters, focusing on specific and personal inquiries, sharing ways to inspire us towards our unique methodology, and very personal creative path. In that intention, we chose to design a frame for individual, dyade or triade constellations, permitting more independence towards time/space/process. Concretely: You sollicite our accompaniment for the modality you feel inspired/supported by – Embodied Philosophy, Authentic Movement, Motional, Myofascia Breathing, Yoga, Chi Kung – we set in synergy a constellation/time/frequency.
contact: info@amandorla.pt
If you happen to have a GPS:
Decimal degrees: Width: 37.515798 // Length: 8.621390
GMS: Latitude: N 37°30'56.9″ // Longitude: W 8°37'17.0″
Monte do Carvalhosinho, 7630-033 Boavista dos Pinheiros, Odemira, Portugal