With Stéphane Bourhis – BKS Iyengar Center Brussels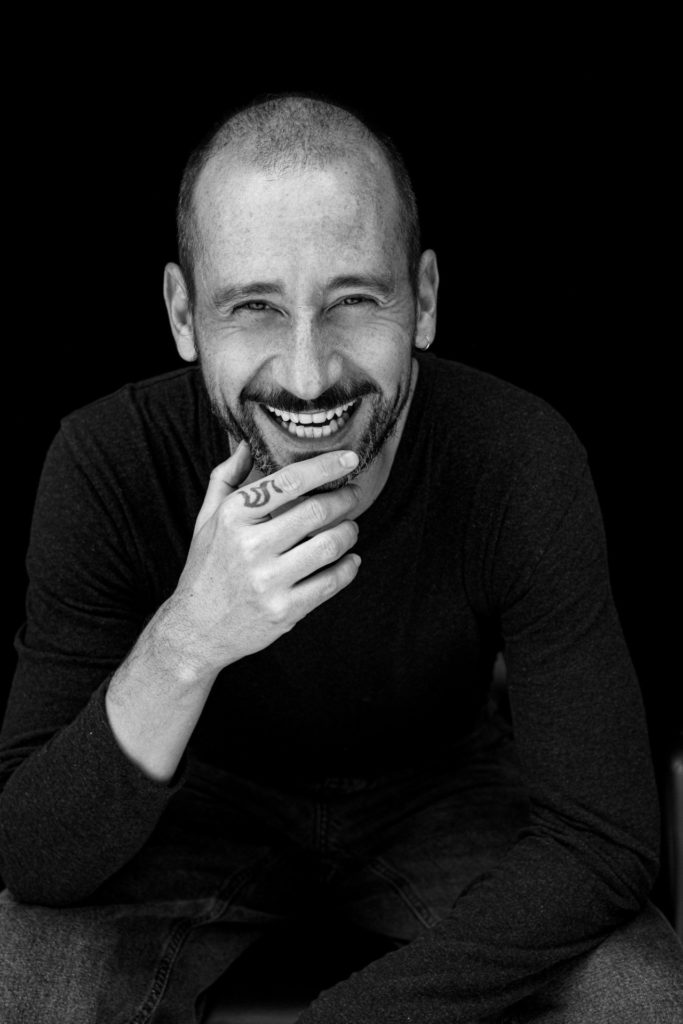 ---
This course is reserved for regular practitioners (min 3 years of practice) wishing to deepen their postural practice (asanas) and pranayama in a peaceful setting, surrounded by nature and immersion.
Stéphane Bourhis is a dancer by training. He studied dance at the Conservatoire National de Danse in Avignon (France). He was hired by the Ballet du Théâtre de Lucerne (1991) and the Béjart Ballet Lausanne (1996-2007).
He is a certified Iyengar® Yoga teacher since 2013. He currently teaches Iyengar Yoga® at the P.A.R.T.S contemporary dance school, at the Centre of BKS Iyengar in Brussels, as well as for the project "La petite école", a place of transition to school for children from exile, who have never or hardly attended school.
Between 2013 and 2019, he teaches for the project "Yoga at school", for which a prize will be awarded in 2014 during the Forum of innovations in primary schools in Belgium. He collaborates at the project « Breath In » as a therapist for children and teenagers with breathing pathologies.
He continues his study and deeper of the Iyengar® Yoga method during stays with the Iyengar family in Pune India, convention and internships with advanced teachers in India and Europe.
---
Max: 12 students.
Teaching for 6 days: 350€ (early birds payed before September 30) – 400€ / yoga equipment is provided on site.
---
How to get there:
Flight: To Faro or Lisbon
Train: From Faro (1h) Comboio.pt or From Lisbon (2h30). https://www.cp.pt/passageiros/en
Bus: A company serves the region from Faro or Lisbon: https://rede-expressos.pt/en
For buses, the arrival stations are either Odemira or São Teotónio.
A car is waiting for you on arrival to drive you to the retreat location (25€/ride – you can organize yourselves to share rides, up to 4 persons).
---
Program:
8pm – Hot drinks, teas, fruits and nuts
9am – Asanas
1pm – Lunch & free time
4pm Recovery Asanas Inversions & Pranayama
7p.m. – Dinner
---
Accommodation:
Apartments and yurts: Single beds – Shared room: €170/week/person
Double beds (2 people): €420 per week
Camping: 55€ for the week per person with your own camping equipment. We have tents to accommodate 6 people + sleeping equipment for rent for 4€ extra/night
Please note: accommodation is allocated in the order of registration.
---
Food:
180€ for the week, per person. 2 meals/day + tea and fruit and nuts buffet – included in the price is a light dinner on October 22 and a breakfast on October 29.
Mainly vegan, gluten-free and made from local products. Some meals will be vegetarians (eventually, dishes could be cooked with ghee, and eggs from our chickens or fresh goat's cheese from a local producer may be offered. In this case, it will be communicated and alternatives will be proposed). If you have any diet specific or particular intolerance, please inform us in time so that we can consider them.
---
Registration and info:
For the course: stephane.bourhis@gmail.com
To reserve your place, please pay a deposit of €200 (teaching deposit) on the bank account BE42 5230 4320 1754 Mention: portugal yoga course The balance for the teaching is to be paid on site.
Terms of cancellation: after booking your place, for any cancellation up to one month before the date of the course, the deposit will be refunded in full. If the cancellation takes place less than 30 days from the date of the course, no refund of the deposit will be possible except in the event of medical problems.
For the accommodations and meals: chardon.lou@gmail.com +351 910 518 101 (Whatsapp/Telegram)
Your fee for accommodation and food is to be transferred to the account: PT50 – 0033 – 0000 – 45422191553 – 05 Mention: surname and first name, name and dates of the course, chosen accommodation.
Terms of cancellation: see conditions on our website https://www.amandorla.pt/rates-conditions/