Awakening & Healing with Hilde Broeckhove – 2/04 – 10am > 6pm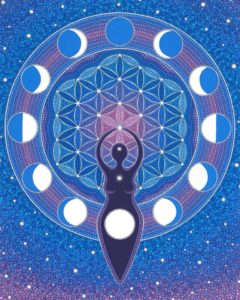 The AH practice, Awakening and Healing, offers a safe and ritualistic
space in which women and/or men can own back their authentic power.
In this initiation day we will concentrate on women.
For women it is deeply healing to be seen and touched by other women
to reclaim back lost or hidden parts of themselves.
We give space to overcome and heal, shame, guilt and pain held in
our tissues and especially in the heart and pelvic area.
We create and offer a field of presence to let unfold and transform what
can be unfolded and transformed in the moment.
Therefor, every session has its proper dynamic.
Are you longing to be more fully present in your body?
Are you longing to live your true potential?
Are you open to connect, share and learn trough the mirror of your sisters?
Be very welcome to explore with us…we are here for you, to hold space,
and facilitate your journey into what appears, so you can (re)awaken to yourself!
During this day we will work with yoga, meditation, soft movement
to open the body and share with you a short AH ritual bodywork session.
Possibility for private sessions:
The AH (Awakening & Healing) individual session is for any woman
who wishes to take time to sink more deeply into her body
and align her heart and pelvic area.
You can bring in any thematic that needs attention or healing.
It can be given by 1 or 2 body workers that will guide and hold space in the session.
The group of 3 brings a stronger healing cradle.
The session takes from 1h 30 to 2 hours, according to what's needed.
It can be on clothes or naked. When naked, we work also with oil.