with Maria Julia Muchwitsch & Louise Chardon
March 25 > 27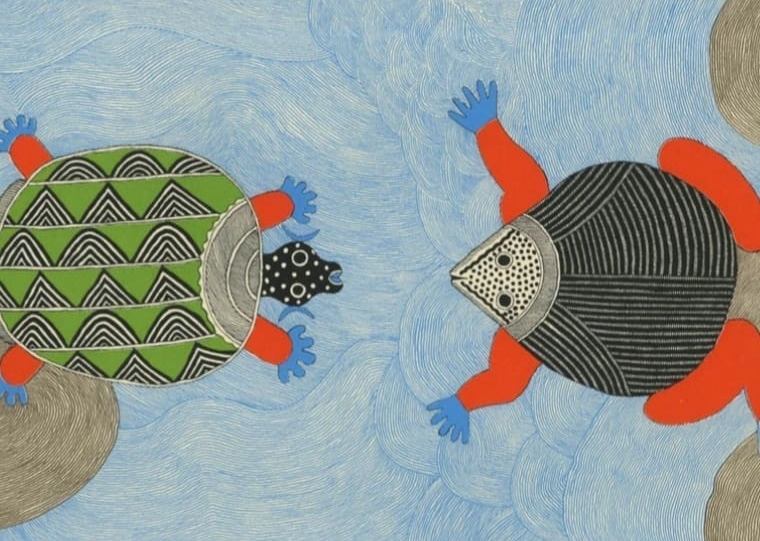 The power and joy of exploring the voice on all its levels (spiritually, technically, self-expression – sounding & singing). An invitation to connect with our higher Self through our voice(s). Maria-Julia will guide us into playful and structured individual and group proposals, to discover the many colours and potentials of our by nature heavenly voices.
With Lou we will discover the subtle and fascinating aspects of our vocal organ, the bridge connecting our heart to our lips, and learn about its anatomical and physiological structures. Consciously diving within, we will play with the malleability of our vocal instrument, touch the vibrancy and resiliency of our diaphragms, to enable our embodied voice to vibrate, flow, fly and shine into our expanded frequency field.
---
About us:
Maria Julia grew up in Graz in Austria, in a big family house where everyone played an instrument. Still in kindergarten, she started to learn violin and later, during adolescence, integrated vocal training in her life: the beginning of a livelong journey. Her studies brought her to Florence, Vienna and London, where she explored a vast range of musical styles, with main focus on Historically Informed Performance and Musical Theatre. During her stay in London, she felt a strong need to go back to simplicity and began to write her own songs. A dive into Slam Poetry with spoken and sung word combined, enrichened her field of performative experience. After a phase of depression and deep spiritual process, she inscribed at the Conservatory of Music in Graz. Recently her heart called her to make a big move and sent her to Portugal… where she found a warm new home and her husband-to-be Indra.
After an international and intense professional career as a dancer and performer, Louise Chardon (Lou) develops further her life path through somatic practices enhancing spiritual growth and self-inquiry. For more than 30 years, she dedicates herself to the study of being (in) motion. She specialized in listening to the profound sensitivity of the self and how our subconscious manifests into our embodied nature. She mainly applies her researches to her visual and performative art and shares it through her pedagogic and therapeutic approaches which she defines as Embodied Philosophy & Energetic Physiology.
Louise is a certified Body-Mind Centering® Practitioner. She embodies Chi Kung, Tuina, Biodynamic Craniosacral Therapy, Feldenkrais, Alexander Technique, Authentic Movement and Yoga for more than 20 years.
---
Schedule:
Friday:
Arrival/Landing: between 15:00 and 16:00
Welcome Circle: 16:00 > 16:30
1st session: 16:30 > 17:30 (Lou)
2nd session: 17:30 > 18:30 (Maria-Julia)
Dinner: 19:00
Saturday:
Breakfast: 8:30 > 9:30
3rd session: 10:00 > 12:30 (Lou)
Lunch break: 13:00 > 15:00
4th session: 15:00 > 18:30 (Maria-Julia)
Dinner: 19:00
Sunday:
Breakfast: 8:30 > 9:30
5th session: 10:00 > 12:30 (Maria-Julia & Lou)
Lunch: 13:00
Departure
---
Contribution (all included):
220€/190€ (Early Bird payed before March 18)
170€ if you bring a friend
Lodging, will be in the working space or in tents.
You can also bring your own caravan/van/camper/tent and pay then 20€ less.
The meals will be vegetarian/vegan.
---
Location:
A Mandorla / Monte do Carvalhosinho 7630-033 Boavista dos Pinheiros, Odemira, Portugal
Latitude: N 37°30'56.9″ // Longitude: W 8°37'17.0″
---
Contact/registration:
chardon.lou@gmail.com / +351 910 518 101