Alexander Technic & Embodied Philosophy
with Peter De Vos & Louise Chardon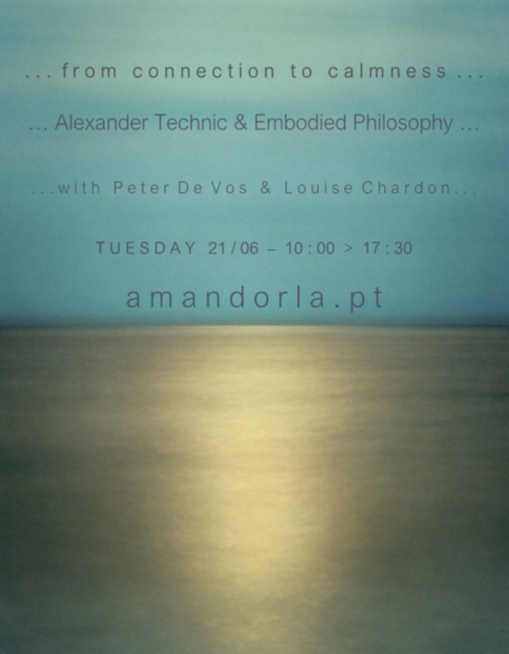 ---
This offer is an experience-oriented lab exploring the basic principles of conscious and sentient use of the body.
Through self-observation, awareness, feeling, witnessing, Peter De Vos and Louise Chardon will accompany you towards deeper insights and enhanced freedom in your psycho-physical expression.  
---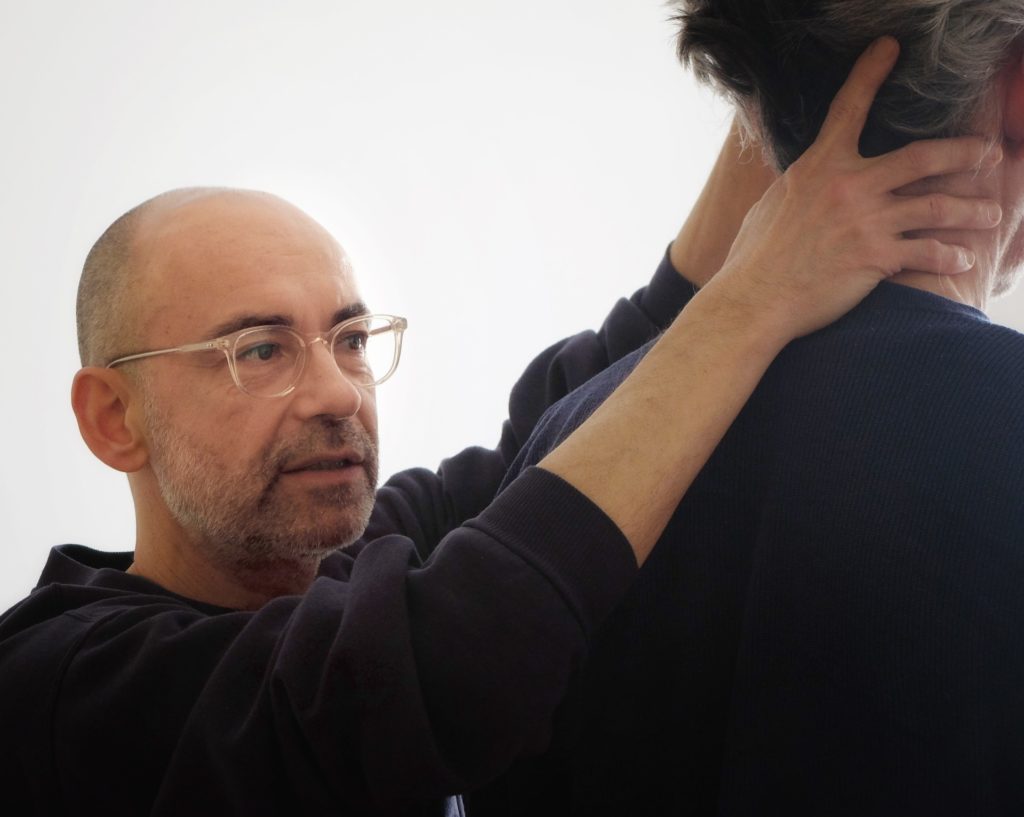 Peter will guide you into profound rest and recovery through the Alexander Technique approach, enabling you to unravel your own tension patterns and meet your inner paths towards deep calmness and inner balance. From this mode of experience, we further investigate how to rise and fall into verticality, to walk, sit, extend into our own movement and voice expression.  
Peter De Vos – Alexander Technique Teacher: stimulates conscious attention and self-examination to the mechanical and physical principles of good body-use.
---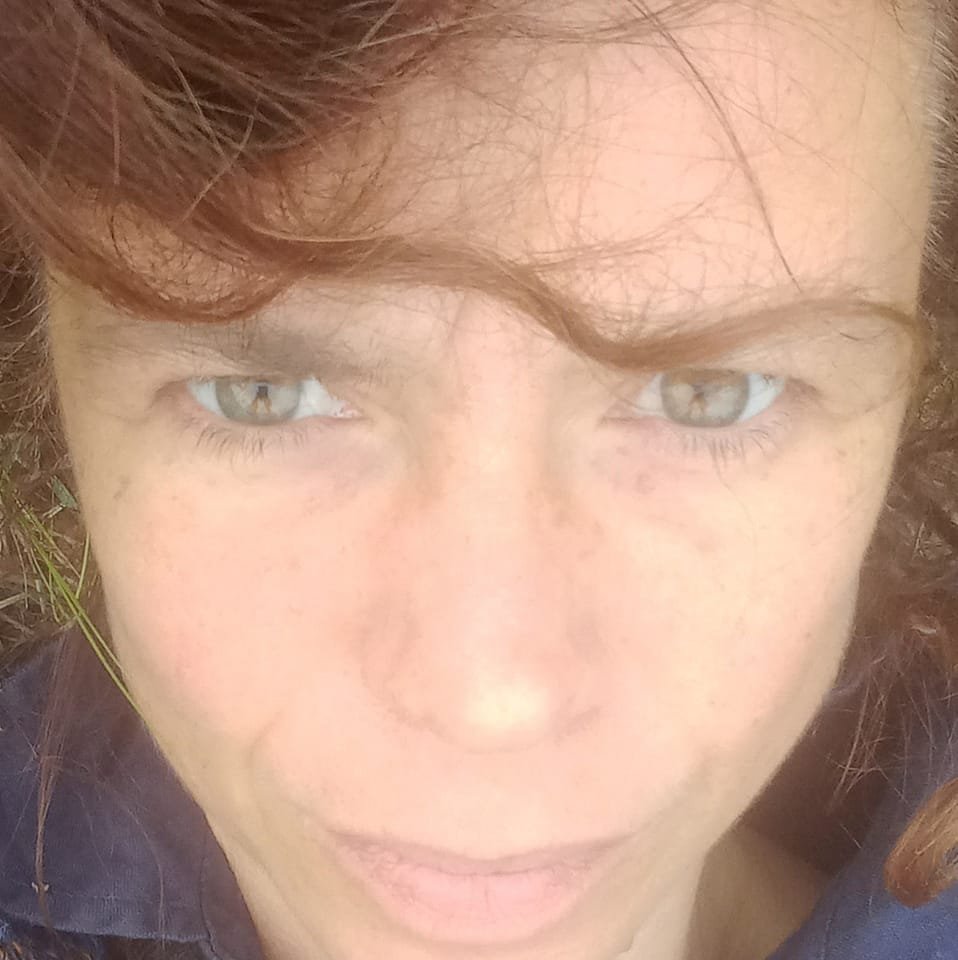 With Louise, you will explore the living relationships between head and tail, mouth and heart. We will investigate these relations from the perspective of the fascinating landscape of our neck/throat, its different structures and connections. Louise likes to offer subtle and joyful learning through movement, touch, voice, self-inquiry and sharing to come in deeper relation with aliveness.
Louise Chardon is a certified Body/Mind Centering practitioner. For more than 30 years, she dedicates herself to the study of being (in) motion. She specialized in listening to the profound sensitivity of the self and how our subconscious manifests into our embodied nature.
---
Tuesday 21/06 from 10am to 5.30pm
Wished contribution 40 euros plus 5 euros for the lunch [vegetarian]
at A Mandorla https://goo.gl/maps/EFhu2Lyp12gbmXMJA
to register send a mail to chardon.lou@gmail.com