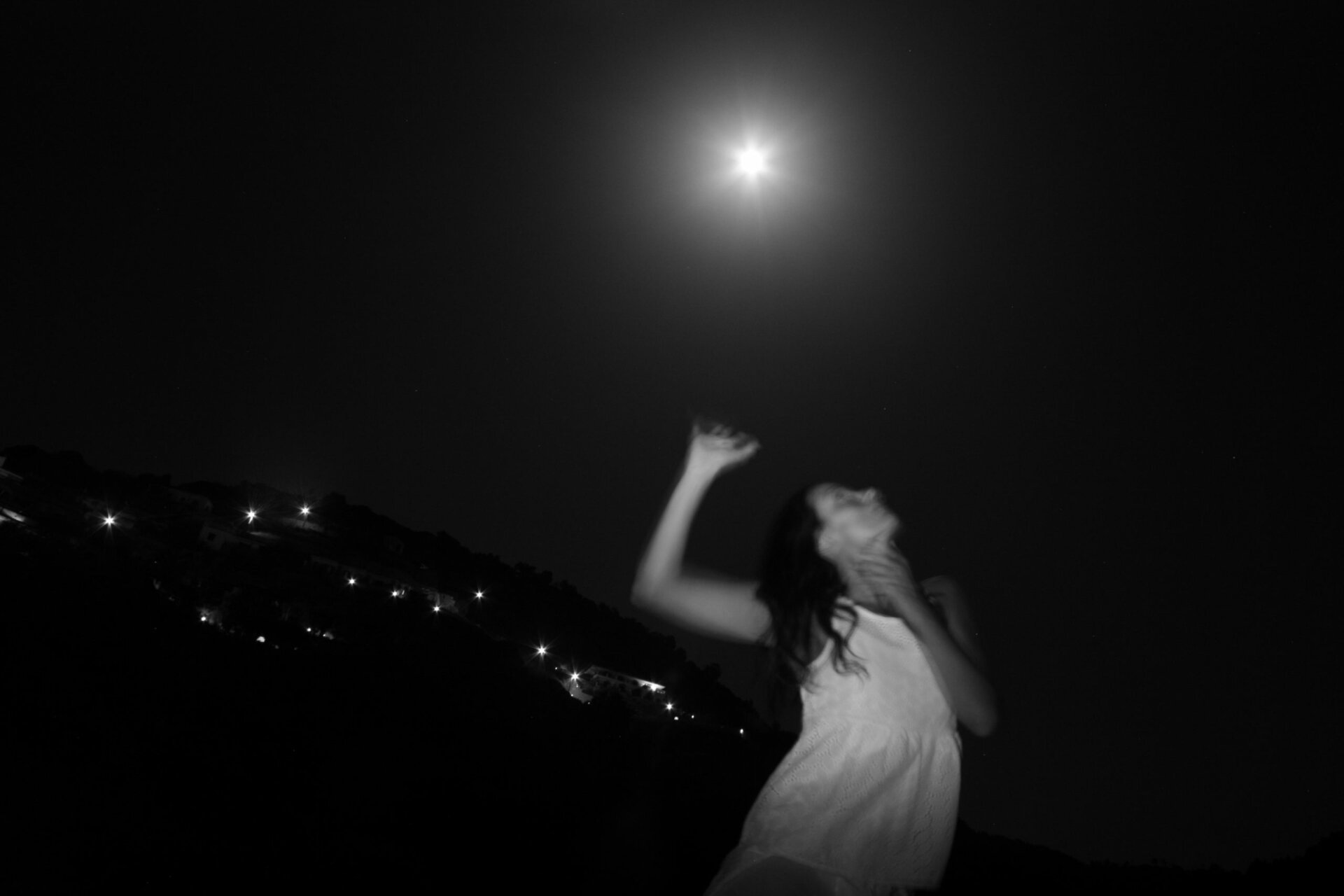 Artistic Hermitage // Florence Augendre
Originally Fasciapulsology is a manual therapy
that implies a soft and deep touch,
which enables a precise and fine listening of the membranous fluid motions and pulsations of the tissular Body.
The fascia supports movement in dance.
By bringing our consciousness to an internal touch,
we become explorers of internal landscapes,
that are fluid and ever changing.
We then word it, map it, reflect on it and mirror it for others.
During my Hermitage at Mandorla, I will explore
with Alison Grace Clissold, Paulina Vogel, Marion Blondeau and Charlotte Allen –
how we can apply Fasciapulsology and all its implementations to reach
and activate a performing state and possibly reflect/develop a methodology to create performing acts.
Everything in the work of Fasciapulsology is based on touch.
In a society where touch is being edged out of our lives because of the current crisis situation,
can framed/or staged presence become an intimate space where audience members/or
witnesses touch the very dynamic experience of the performer ?
How as performers do we bridge our imaginations from the field of our perceptions?
And in this direction, how do we forge our own embodiment to maintain stability and fluidity?
How do we keep on clarifying our expressiveness and understanding?
Can the observer also form part of this constant clarification?
How to let the non-tangible form and shape into gentle dialog of motions?
How do we moment by moment respect the otherness of the other,
of the others, and be respectful of our own autonomous boundaries?
Here is a proposition to be explored and let weave itself into a new form of language. Florence Augendre (FR/BE)