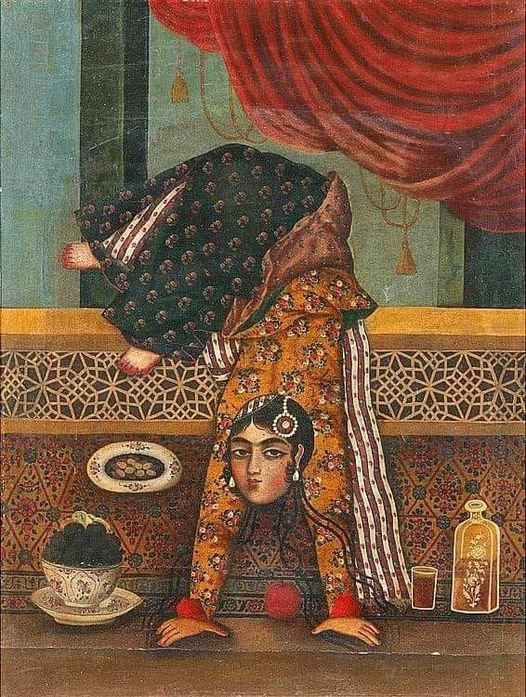 ---
This space is open for Hatha Yoga practitioners with a minimum of 3 years practice) and/or teachers,
from all traditions, who wish to enrich and deepen their practice in a stimulating frame,
on a regular weekly basis, and to meet, share,
converse with other practitioners and/or teachers.
I will be hosting these practices in my studio which is dedicated to yoga,
offering a focused atmosphere and providing all the needed props and material.
---
I propose to organize the practices by specific energetic/anatomic focuses and according to different themes:
1st week of the month: standing postures
2d week of the month: forward bends
3d week of the month: back bends
4th week of the month: inversions/pranayam
when a month contains 5 weeks, we will dedicate a full session to inversions and a full session to pranayam.
I (in relation and dialogue with you) will design sequences for each encounter and we will together explore, research and reflect on them and on their subtle resonances. I/we will also support the practices with anatomy/physiology/body awareness insights.
---
An invitation to connect collectively with our particularities.
I hope to meet you numerous and enthusiast for that offer.
Namaste
---
About myself:
« I am trained mainly in the BKS Iyengar tradition
It is now 5 years that I practice autonomously and freed myself from all labeling to dedicate my life to Yoga in its absolute.
My approach to Hatha Yoga is global and progressive.
It aims to nurture and offer confidence in our relation to our body and its potentialities.
I give a particular attention to the sequencing, alignment, intensity, and duration of the postures (asanas) to amplify their beneficial effects on the whole being.
I also like to emphasize the importance of deep relaxation to integrate and regulate.»
Louise Chardon
---
Louise Chardon dedicates her life to the study of the self in motion for over 30 years. Specialized in the profound sensitive abilities of the being and how its subconscious manifests through embodiment and movement patterns, she mainly applies her researches to her performative oeuvre and shares it through her pedagogic and therapeutic approaches which she defines as Embodied Philosophy and Energetic Physiology.
Louise is a certified Body-Mind Centering® Practitioner. She embodies dance, Yoga, Chi Kung, Tuina, Biodynamic Craniosacral Therapy, Feldenkrais, Alexander Technique, Authentic Movement for almost 30 years.
Addressed to whom:
all yoga teachers from all traditions
all yoga practitioners with a minimum of 3 years regular practice
wishes to cultivate a conscious and healthy relation life;
enjoys awakening and resourcing practice;
likes to dive deep and subtle into the bodily wonders;
seeks for embodied spirituality.
---
A Mandorla / Monte do Carvalhosinho
https://goo.gl/maps/qUbM7JvcrdnBuYq5A
On Thursdays from 9:30 to 11h00
12€/session or 40€/month
Sessions are in English, with possible translation to Portuguese, French or Dutch
info & registration:
Telephone: +351 910 518 101
Write us on Whatsapp