… in movement…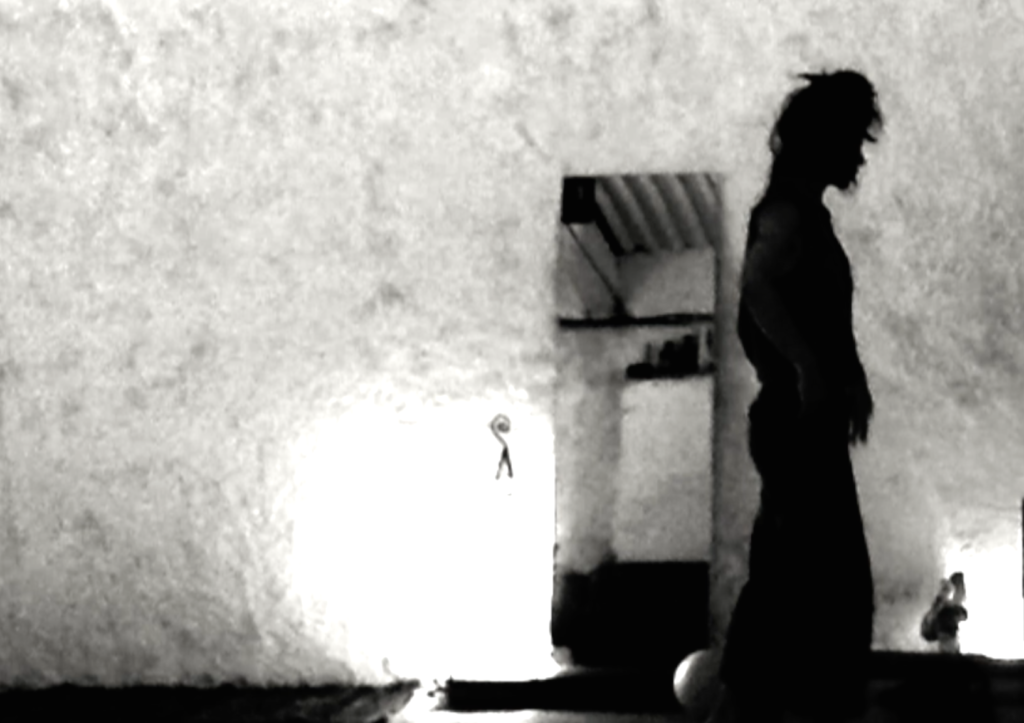 Authentic Movement is a dance practice for spiritual growth,
founded on Jung's active imagination and the collective unconscious.
Through movement, we learn to dwell into our inner landscapes,
to cultivate our presence and empathy and to unfold our intuitive wisdom and creative potential.
Experiencing ourselves beyond words and concepts, we dive into the unknown.
AM was founded in the 1950s by the dancer Mary Starks Whitehouse
and later further developed by the dance therapist Janet Adler (The discipline of Authentic Movement).
Through kinetic meditation, we explore the here&now, we align body-mind-spirit and arise into awareness.
The roles of the witness (inner and outer) are essential to the practice:
being present to our own experience from within and being received in our experience
by someone is the field in which our processes can be recognized and acknowledged.
No need for particular skills, just a clear frame, and open receptive space to welcome what is.
We all have the opportunity to both move and witness others' movements.
After moving, we may draw, write, and/or share our experiences.
☆♡☆ may we be motional ☆♡☆
---
Some of the benefits of Authentic Movement:
provides a safe and nourishing setting for movement exploration without judgment or restriction,
supports a practice of listening and responding to the body,
gives a sense of spiritual, emotional and physical awareness,
creates a deeper felt sense of the body-mind-spirit connection,
helps to develop trust in one's inner voice and intuitive guidance,
opens doors to creative inspiration, provides a rich experience of community and interconnection.
---
Addressed to whom:
… wishes to encounter oneself more deeply
… is in a quest for a more holistic vision of (human) being
… wishes to enrich & renew his/her movement lexicon & bodily knowledge
… wishes to broaden his/her perception & responses field
… wishes to nurture his/her creative potential
… is in a quest for building ways to relate to & accompany others.
---
After a long and intense professional career as a dancer and performer, Louise Chardon (Lou)
develops further her life path through somatic practices enhancing spiritual growth and self-inquiry.
For more than 30 years, she dedicates herself to the study of being (in) motion.
She specialized in listening to the profound sensitivity of the self and how our subconscious manifests into our embodied nature.
She mainly applies her researches to her visual and performative art and shares it through her pedagogic and therapeutic approaches
which she defines as Embodied Philosophy & Energetic Physiology.
Louise is a certified Body-Mind Centering® Practitioner.
She embodies Chi Kung, Tuina, Biodynamic Craniosacral Therapy, Feldenkrais,
Alexander Technique, Authentic Movement and Yoga for more than 20 years.
---
group sessions on Fridays from 10am to 1pm – On donation
Individual sessions: 45€ / semi-individual: 30€/person
---
A Mandorla / Monte do Carvalhosinho
https://goo.gl/maps/qUbM7JvcrdnBuYq5A
Individual encounter: 45€ / semi-individual: 30€/person
Sessions can be in French, English, Portuguese and/or Dutch
info & registration: info@amandorla.pt / chardon.lou@gmail.com / +351 91 051 81 01