We want to share with you our visions and dreams to nurture life.
We invite you to embrace all expressions, to move and be moved.
A creative and unfolding process of inner softening, breathing, grounding.
Louise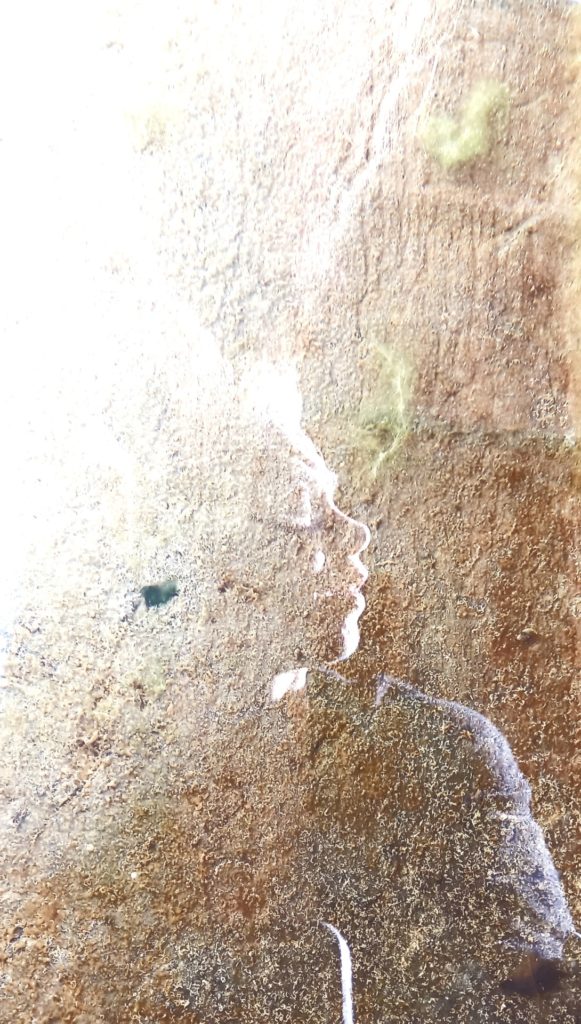 Louise Chardon devotes her life to dance and the study of being in motion for over 30 years. After graduating from the Paris Conservatory, she first developed as a dancer in international companies (Ballet National du Canada, the Royal Ballet of Flanders, the Batsheva Dance Company, and Plan-K/Charleroi Danses), then with independent choreographers ( Andy Degroat, Eddy Malhem, Frederic Lescure, Anya Hempel, Felix Ruckert and Ugo Dehaes). In 2007, she embarked onto her own creative process. With Luk Van den Dries, she founded AndWhatBeside(s)Death and the CarWash Theater, a platform and a place of development for the performing arts in Antwerp, Belgium. Together, they create several performative projects: Ay ̈n, Sensorama, I-less-ness, Lab-Project, Vortex, Fenestra Ovalis, W∞M, Clair-Obscur and co-produce projects of artists such as Lisbeth Gruwez, Sidney Leoni and Silvia Costa. For more than 20 years, Louise has specialized in the study of the deep sensitive capacities of the being and how the subconscious expresses itself through movement. She mainly applies her research to her visual and performative artistic approach and shares it through her educational and therapeutic approach. She developed 2 very unique embodied practices: – Motional, a choreographic language based spirals and natural movement patterns, in relation to the underlying motility of the body fluids and tissues; – Myofascia-Breathing, a fine listening method to the deep tuning and alignment of the subtle body/self. Louise is recognized by the French National Education as a Certified Teacher of Contemporary Dance (DE) and is a Certified Practitioner in Body-Mind Centering®. She embodies Chi Kung, Tuina, Biodynamic Craniosacral Therapy, Feldenkrais, Alexander Technique, Authentic Movement and Yoga for more than 20 years.
---
Luk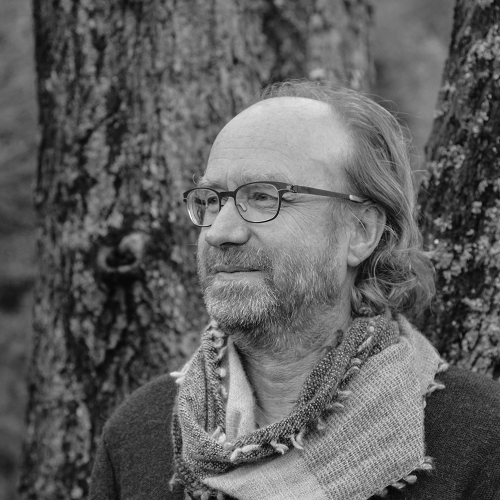 Luk Van den Dries has devoted his life to the study of theater. Theater is a place where people and communities are healed. It shows the vulnerability and fragility of people, allows us to fail, and mercilessly exposes our intimacy. Theater shows what is swept under the carpet and what is unauthorized or taboo. Theater airs up because it shows what we all know, but doesn't dare to say out loud. In many publications (books, essays, articles), he bears witness to his passion for exceptional contemporary theater makers. He specializes in how theater makers shape their ideas and how creative processes on the rehearsal floor contribute to that creative imagination. After a life devoted to teaching and research, he focuses on the art of touch. Introduction to tantra and years of deepening in various tantric inspired courses were decisive in this new path.
---
Julia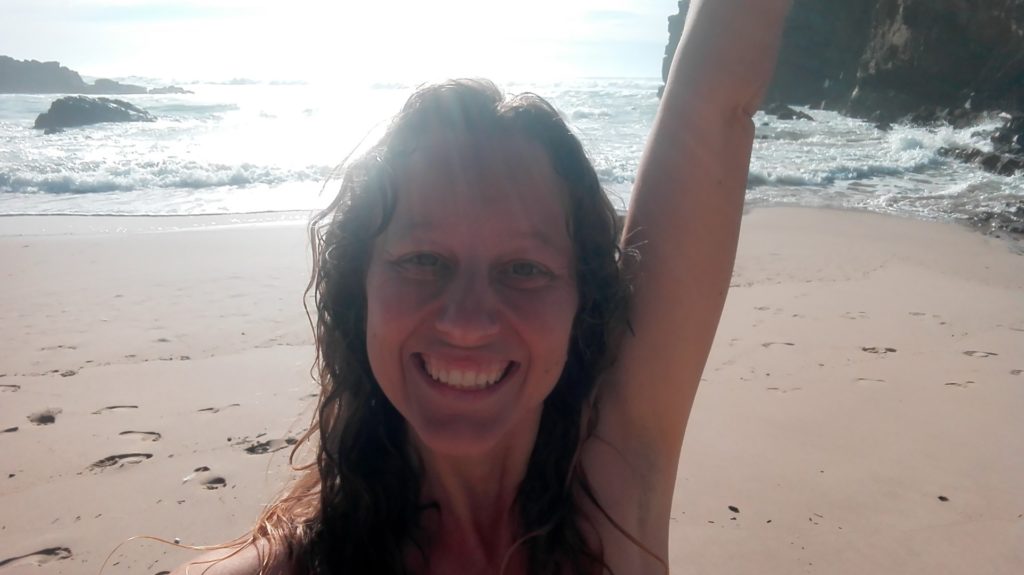 Julia found her true passion in highly sensitive, creative Self expression and communication with life forms of different dimensions. Since she was little, she is on a constant journey giving creative energy form and voice. Her most prefered and gifted fields of mastery are music, poetry and interspecies communication.
In 2021, she knew she was about to leave her mother country Austria, not knowing though where this call would lead her. With a caravan and attention to signs from "inside" and "outside", she came to Portugal, where it became clear why the call in her heart had been so intense. Here she quickly met her twin-flame and husband Indra. Since then, they walk hand in hand towards Oneness and their full Self-Realisation.
To help people heal and raise their frequency to the New Earth power, she writes heart-based music and gives group and single sessions, using methods and tools according to the needs of who comes to seek her support.
---
Indra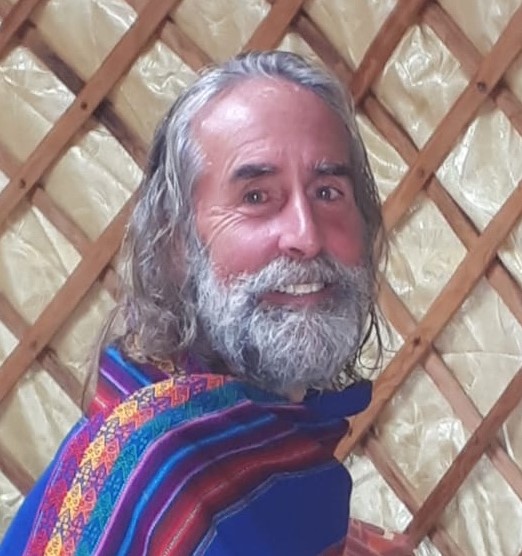 Indra had a career in the tour operating business, where he founded his own company and managed it for 13 years. It was a period of financial ease and prestige, although the pressure attached to his hectic and materialistic lifestyle, weighed heavily on his health and general well-being.
The pivoting point came in 1989 when he started a daily meditation practice and soon after landed on the Path of Awakening, the start of a long series of deeply transforming moments. He took a bath in the Indian Veda's and teachings of sages such as Yogananda and Ramana Maharshi. He travelled to live the Inca tradition, went to see Sai Baba in India, did some Philosophy studies, and got inspired by modern science backing up the millennia-old wisdom.
In 2016 he left Belgium for a new life in Portugal and now anchored in A Mandorla, grateful for the hospitality and profound friendship. Here in the yurt, he loves to quietly meditate, contemplate the mystical union, and consciously follow the Divine Flow. As Embodied Consciousness. Since 2021 he shares the yurt with his wife Julia.
His highest excitement is to further grow on the Path of Awakening and to share his insights with committed seekers for Self-discovery and -development.
---
Rit Verbeelen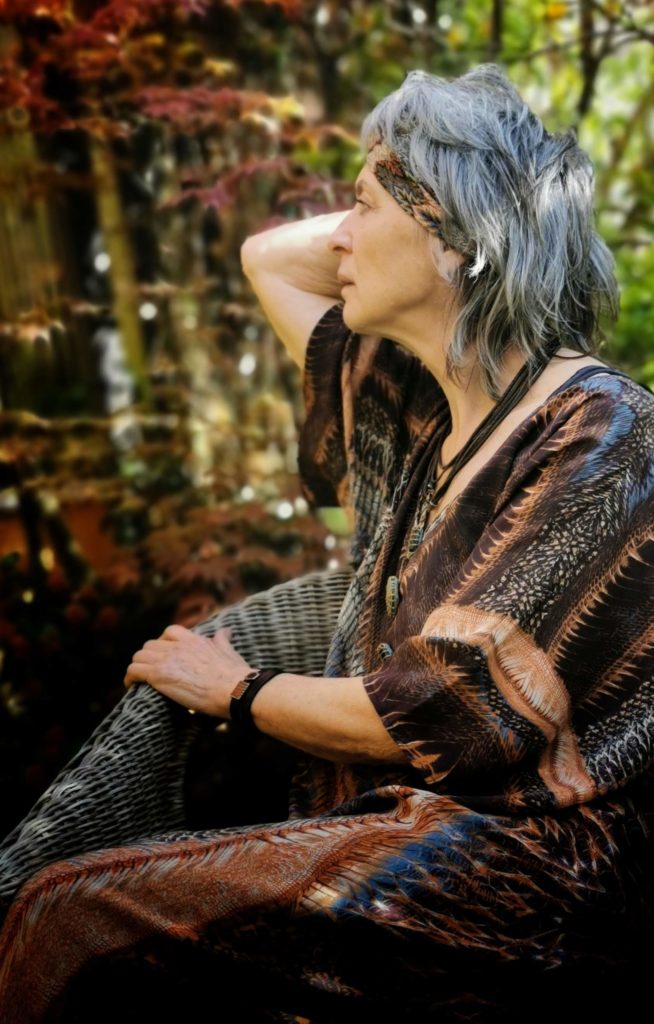 After studying at the Academy of Fine Arts in Antwerp, Rit Verbeelen started her career as a costume designer in theatre and with Flemish television. After more than 20 years exploring her creativity in how to dress a fictional character, a desire arose to explore more her female and corporeal energy. She therefore followed several massage courses and women's groups and started her own massage practice. This journey led her to a deep inquiry into Tantra, the path of Light, where she took courses for over 18 years; she still assists at Tantric courses where she functions and is honored as a Primal Mother.
After a lifetime dedicated to design and corporeal awakening, she connected back to an old passion of her: drawing and painting. She took painting courses at Academia Borsbeek and her work has been exhibited at several occasions.
Facebook : https://www.facebook.com/profile.php?id=100010026814450
Instagram: https://www.instagram.com/rit_verbeelen/
Beeld.be: https://beeld.be/kunstenaars/rit-verbeelen
---
Andre Schuermans
---
Peter De Vos
---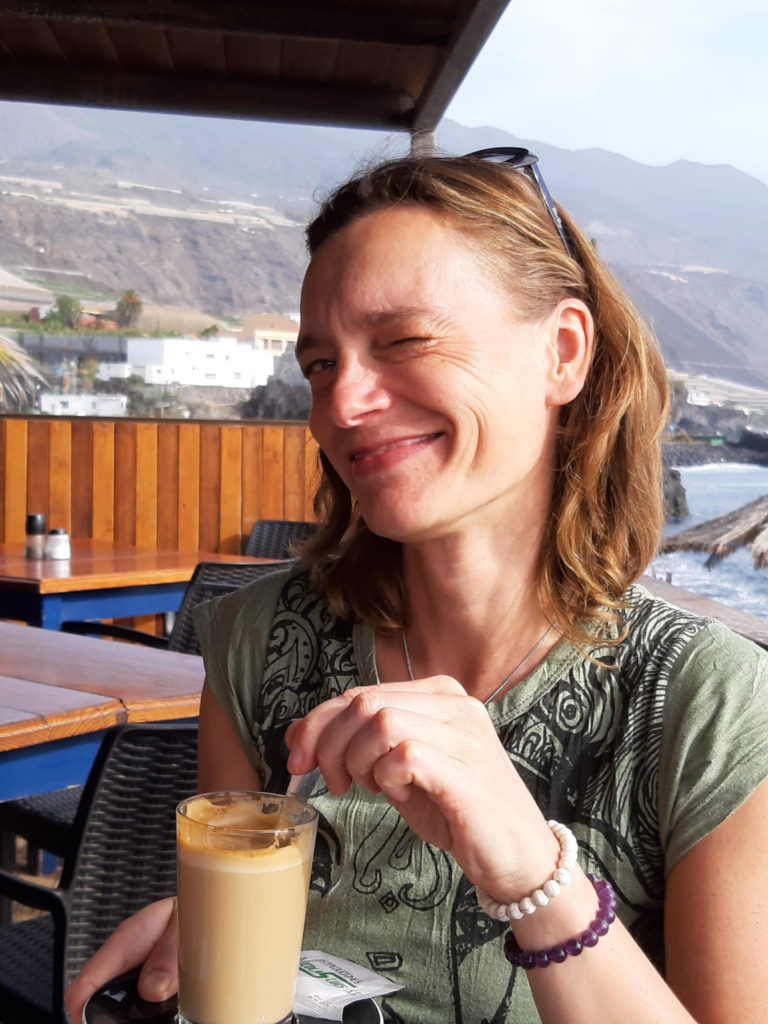 Hilde Broeckhove
Hilde encountered her passion for movement at a very young age. She studied dance, and performed in contemporary dance projects, street theatre and somatic interactive theatre before studying 4 Dimensional Bodywork, Meridian Chi Kung and Healing Tao, mainly at Life Projects in Belgium and The Tao Master School of Mantak Chia in Thailand. During these trainings she worked with several international teachers who were emphasizing sensitivity, intuition and self development as the key to understanding the Body/Mind relation in a human being. She always has been fascinated by the Eastern philosophies and found most recognition in Taoism. Her task is to share these Tao yoga principles when teaching yoga and working as a bodyworker. Being a dancer's soul she also found profound learnings about life and the body/mind connection in the physically more demanding Iyengar yoga practice, developed out of Hatha yoga and the true old Indian yoga tradition. She is touched by and honours the true Indian yoga and Tantra tradition, yet is not studying its philosophy as profoundly as Taoism. Currently she is in a program conducted by Amrita Grace from the Sacred Feminine Mystery School to become a Sacred Sexual Awakening and Healing practitioner and teacher. Her mission is to initiate people in the awakening of their body consciousness, inner wisdom and creative potential, bridging Eastern and Western movement principles and wisdom. She founded Bewust Bewegen, her own studio for Chi Kung , Tao/5 Elements yoga and bodywork in 2007 and is regularly collaborating with colleagues for teaching projects. Hilde is co-owner of the yurt at a Mandorla and when she is there she could offer workshops in one or more of the following topics: Tao yoga or 5 elements yoga, Chi Kung , psoas work and/or Tao Inner Alchemy practices.  Also individual sessions are an option. www.bewustbewegen.be
---
Hanna Balke
---
Friends
Links to friends who visited A Mandorla on their personal artistic/spiritual journey.
Florence Augendre; Hilde Broeckhove; Franca Alejandra Franchi; Anne Lepère; Paraiso Escondido; Christine Roggeman; Vee Ruede; Marion Sage;
Shibari Lounge Antwerpen; Anaïs Tamen; Wilhelm Van Langendonck;
Rit Verbeelen; Amber Veltman; Felix Ruckert; Sabine Vanquaillie; Emilie Shaw; Audrey Fillon; Mattaka Bon; Smile Intestine; Yael Karavan; Nina Wehnert; Mieke Weckesser; Mahria Rain Beads; Nora Markt; Nounya Sidhe Anyoun; Sofia Brito; Catarina Barata; Nuno Salvado; Ana Leonor Ladas; Michaela Dandas; Pedro Paz; Natalia Vik; Marta Carvalho; Kasper Vandenberghe; Eva Stotz
Fleur
Misha
Siobhan Tanner