We want to share with you our visions and dreams to nurture life.
We invite you to embrace all expressions, to move and be moved.
A creative and unfolding process of inner softening, breathing, grounding.
Louise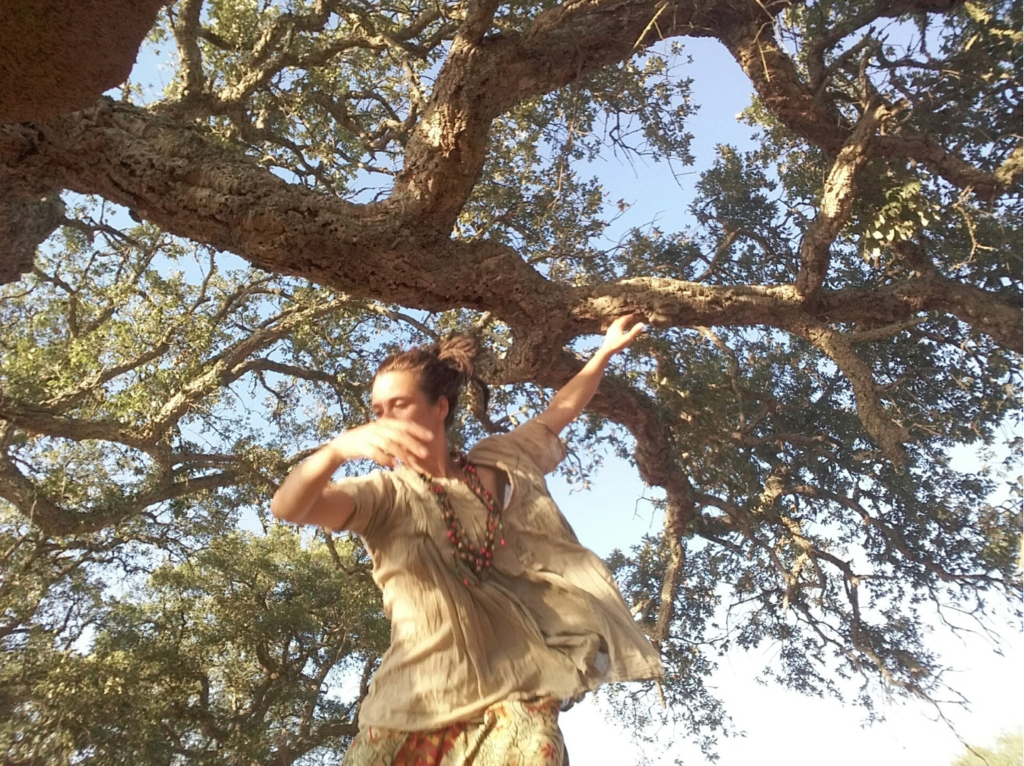 After a long and intense professional career as a dancer and performer, Louise Chardon (Lou) develops further her life path through somatic practices enhancing spiritual growth and self-inquiry. For more than 30 years, she dedicates herself to the study of being (in) motion. She specialized in listening to the profound sensitivity of the self and how our subconscious manifests into our embodied nature. She mainly applies her researches to her visual and performative art and shares it through her pedagogic and therapeutic approaches which she defines as Embodied Philosophy & Energetic Physiology.
Louise is a certified Body-Mind Centering® Practitioner. She embodies Chi Kung, Tuina, Biodynamic Craniosacral Therapy, Feldenkrais, Alexander Technique, Authentic Movement and Yoga for more than 20 years.
---
Luk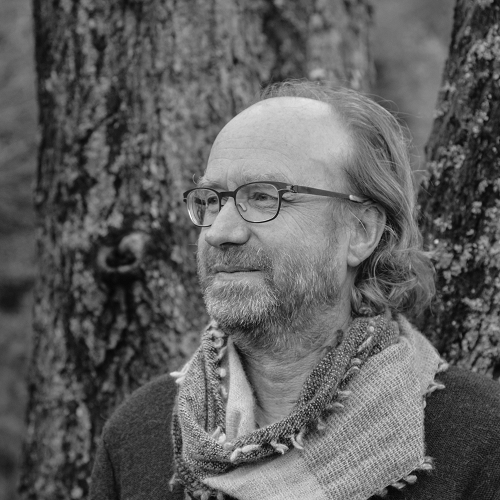 Luk Van den Dries has devoted his life to the study of theater. Theater is a place where people and communities are healed. It shows the vulnerability and fragility of people, allows us to fail, and mercilessly exposes our intimacy. Theater shows what is swept under the carpet and what is unauthorized or taboo. Theater airs up because it shows what we all know, but doesn't dare to say out loud. In many publications (books, essays, articles), he bears witness to his passion for exceptional contemporary theater makers. He specializes in how theater makers shape their ideas and how creative processes on the rehearsal floor contribute to that creative imagination. After a life devoted to teaching and research, he focuses on the art of touch. Introduction to tantra and years of deepening in various tantric inspired courses were decisive in this new path.
---
Maria-Julia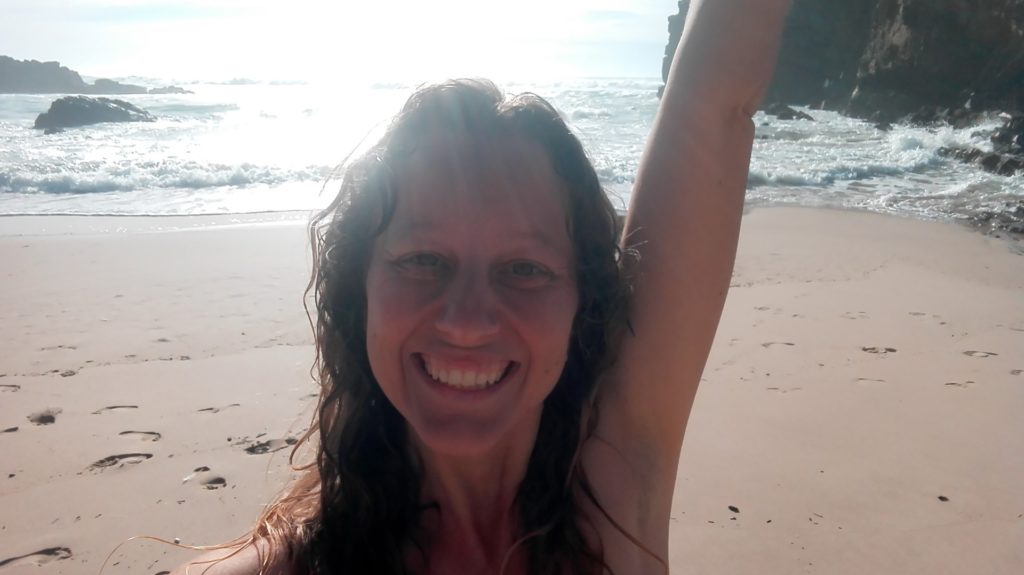 Maria Julia grew up in Graz in southern Austria, in a big family house where everyone played at least one instrument. Still in kindergarten, she started to play the violin, and later different youth orchestras and musical projects filled her schedule. During adolescence, she switched to voice training and this was the start of a passionate lifetime journey.
She went to study violin and baroque singing in Florence, Italy, and Musical Theatre in London, UK.
Since her youth, she loves to write and compose. Her heart feels so open and wide when she can express herSelf through words and music. A dive of several years into Slam Poetry with spoken and sung word combined, enriched her field of performative experience.
After a phase of deep spiritual process – a pivoting point in her life – she felt the call to follow her heart more strongly and this is how she found the love of her life, peace and quiet in the for her absolutely unknown Portugal… Here, in A Mandorla, in a nature paradise and close to the amazing Atlantic coast, she is now living with her husband Indra, with lots of musical experience and sunshine to share!
---
Indra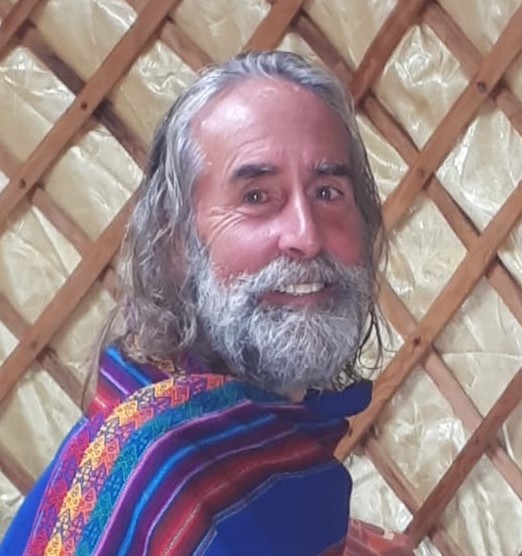 Indra had a career in the tour operating business, where he founded his own company and managed it for 13 years. It was a period of financial ease and prestige, although the pressure attached to his hectic and materialistic lifestyle, weighed heavily on his health and general well-being.
The pivoting point came in 1989 when he started a daily meditation practice and soon after landed on the Path of Awakening, the start of a long series of deeply transforming moments. He took a bath in the Indian Veda's and teachings of sages such as Yogananda and Ramana Maharshi. He traveled to live the Inka tradition, went to see Sai Baba in India, did some Philosophy studies, and got inspired by modern science backing up the millennia-old wisdom.
In 2016 he left Belgium for a new life in Portugal and now anchored in A Mandorla, grateful for the hospitality and profound friendship. Here in the yurt, he loves to quietly meditate, contemplate the mystical union, and consciously follow the Divine Flow. As Embodied Consciousness. Since 2021 he shares the yurt with his wife Maria-Julia.
His highest excitement is to further grow on the Path of Awakening and to share his insights with committed seekers for Self-discovery and -development.
More info: website, Facebook, YouTube
---
Rit Verbellen
---
Andre Schuermans
---
Peter De Vos
---
Hilde Broeckhove
---
Hanna Balke
---
Friends
Links to friends who visited A Mandorla on their personal artistic/spiritual journey.
Florence Augendre; Hilde Broeckhove; Franca Alejandra Franchi; Anne Lepère; Paraiso Escondido; Christine Roggeman; Vee Ruede; Marion Sage;
Shibari Lounge Antwerpen; Anaïs Tamen; Wilhelm Van Langendonck;
Rit Verbeelen; Amber Veltman; Felix Ruckert; Sabine Vanquaillie; Emilie Shaw; Audrey Fillon; Mattaka Bon; Smile Intestine; Yael Karavan; Nina Wehnert; Mieke Weckesser; Mahria Rain Beads; Nora Markt; Nounya Sidhe Anyoun; Sofia Brito; Catarina Barata; Nuno Salvado; Ana Leonor Ladas; Michaela Dandas; Pedro Paz; Natalia Vik; Marta Carvalho; Kasper Vandenberghe;
Fleur
Micha
Siobhan Tanner